imho pretty crazy that I can paste a dynamically updating look at my entire programming career since adopting git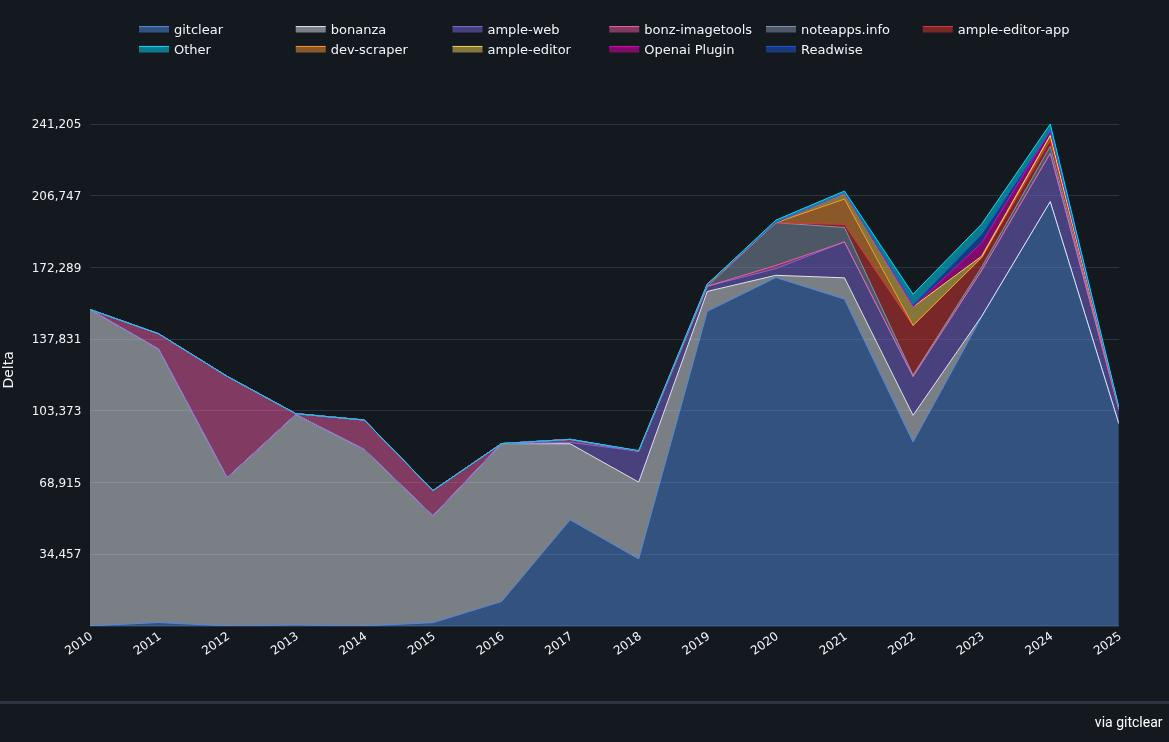 To be determined: whether other devs are curious how their engagement with the code on a year-to-year basis varies? As evidenced by my Line Impact since starting GitClear (2017), I've gotten more engaged with every year I get to see my LI. Another small vote for the notion that what's measured improves.
Do many devs want to challenge themselves to be more focused and make more of a dent in their projects? Very difficult to predict.